Farming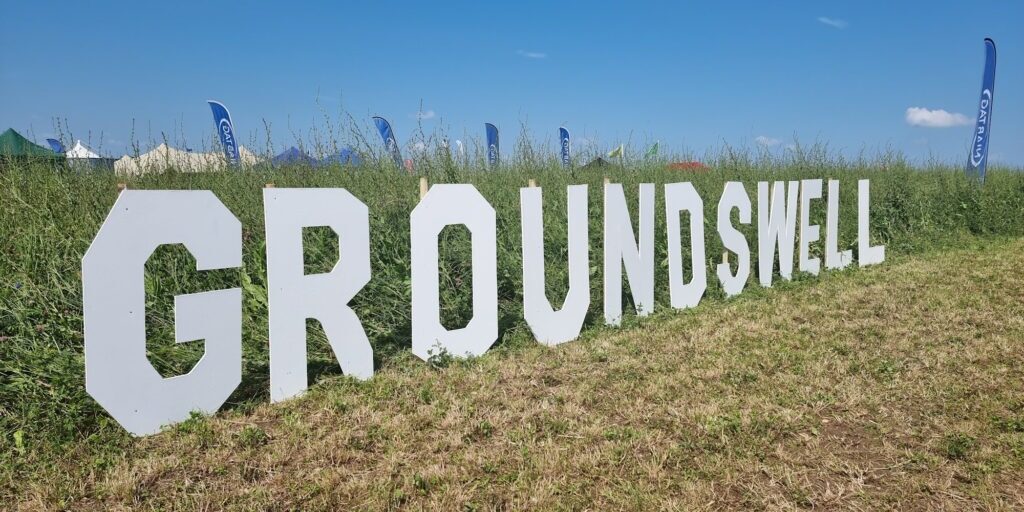 Groundswell 2021
Jason and Nathan headed to Groundswell in late June, their first visit to this hugely inspiring event.
The event is all about regenerative agriculture, and we nicknamed it 'Farmer's Glastonbury'. There were hugely inspiring presenters, stands, demonstrations, workshops, the Earthworm Arms pub, great street food and a circus tent (used for presentations rather than circus acts).
Although the boys' brains were somewhat fried by the end of the 2 days, having learnt so much, they are already looking forward to returning in 2022. Fantastic to see so many North Norfolk farmers at the event; gives us huge hope for the future of farming.
There were great presentations, like 'What lies beneath?' by Professor Karl Ritz, explaining soil, and 'The Possibilities of Organic No Till' with John Pawsey. George Eustice, the Secretary of State for Environment, Food and Rural Affairs, answered questions. There was a presentation about WildEast, a dung beetle safari, agroforestry discussions, and so much info about bees.
A brilliant event, and fascinating for everyone who attended. Here are a few images from the event:
We interviewed a few people while we were at the show, interviews that we included in the latest episode of the Deepdale Podcast. Have a listen, hope you enjoy what you hear: