Learning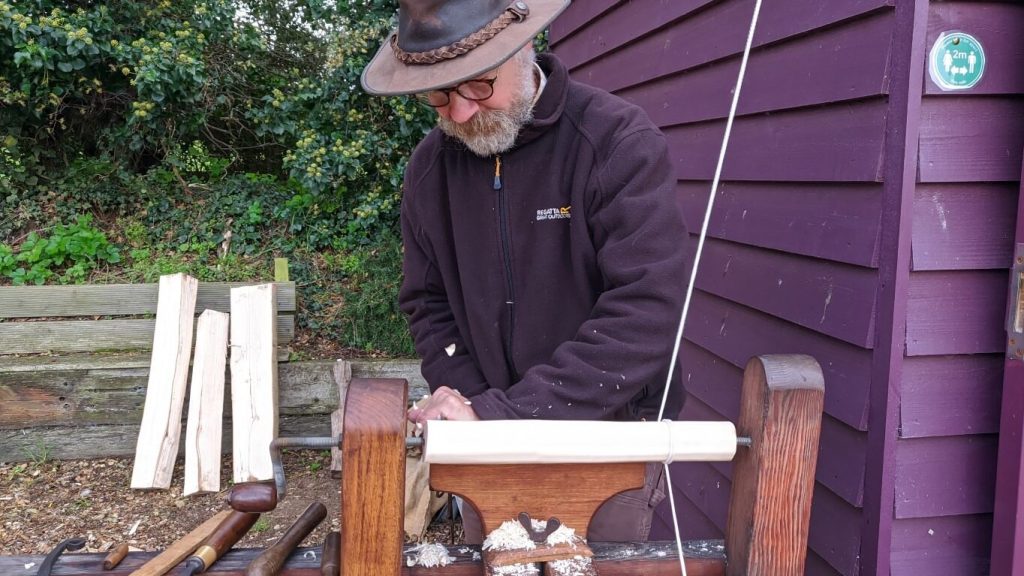 Green woodworking in the brick barn
Richard Rood has been running a regular pop-up shop at Dalegate Market for the past few years, selling beautiful items of woodcraft from spurtles to stools. He also demonstrates his work on the pole lathe, and has always been happy to answer questions and share what he knows. So we got chatting with Richard about doing more to share his knowledge by teaching courses at Deepdale Farm, starting with our new introduction to green woodworking.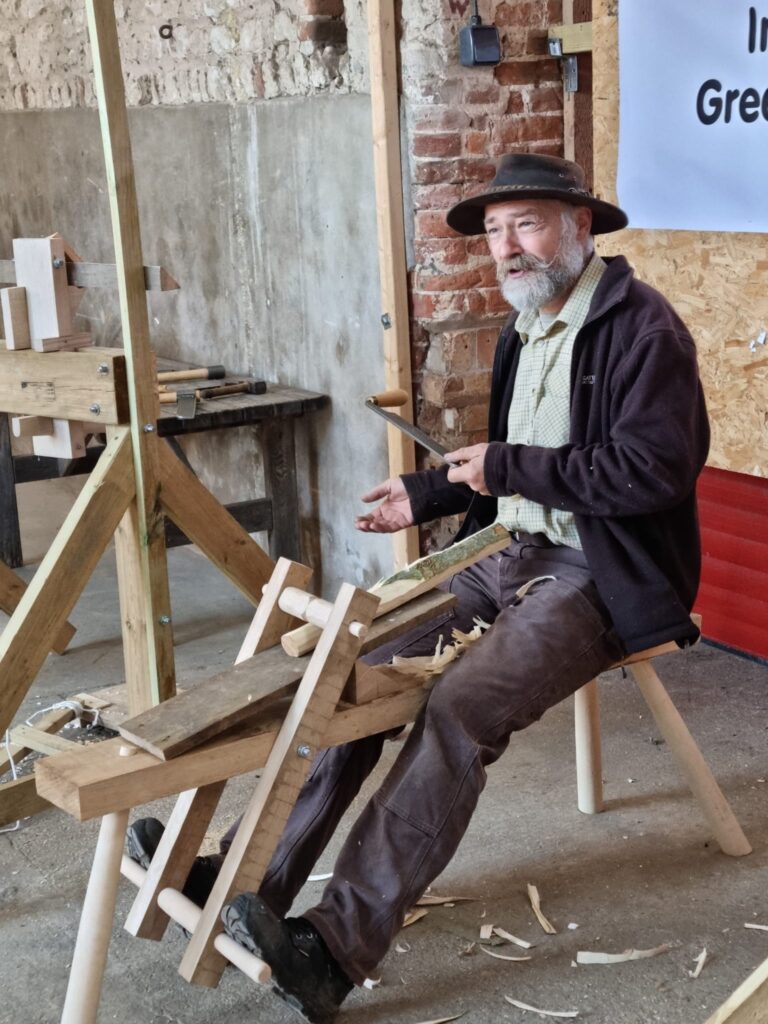 This month we were delighted to hold our first green woodworking course, with Richard taking small groups through the basics – starting with a log, using the draw knife to shape and prepare it, and moving on to the pole lathe to carve it into something useful. All of this happened in our beautiful brick barn, which was re-roofed last winter and which we've been working on since to make it a beautiful space for events.
We have more places available this winter for the introduction to green woodworking, with small groups working in a well-ventilated space. We'll share more soon on how we hope to offer more learning opportunities at Deepdale Farm, meanwhile if you're interested in other courses including private bookings with Richard, or maybe running your own activity at Deepdale Farm, get in touch.